Meet Dr. David Foster
Discovering the Joy of Chiropractic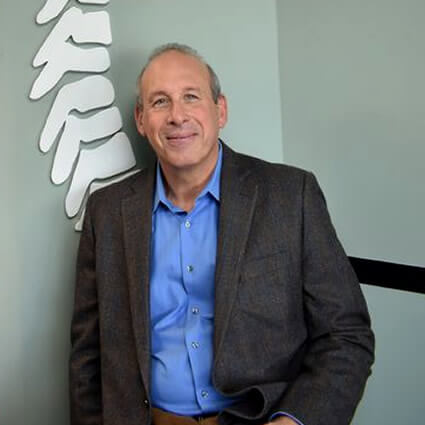 It was seeing his brother Dr. Elliot's satisfaction and happiness with his chosen profession that drove Dr. David to become an Rutherford chiropractor. "I would hang out in his office. I saw the lifestyle he had and how he cared for his patients, educating the public on the wellness concept. I knew I'd love to do it, too." He attended Life University, graduating in 1990 with a Doctor of Chiropractic.
Dr. David's practice philosophy was greatly influenced by seminars he took with Dynamic Essentials. Founded by Dr. Sidney E. Williams in 1964, this organization helped Dr. David grow and change, achieving his individual and professional goals.
Supporting Our Community's Health
Over the years, Dr. David has had the pleasure of taking care of multiple generations of families at Wellness One of South Bergen. "Some patients who first came in 20 years ago had their children come in, and now they have grandchildren who visit us. It's been a defining part of my career."
Dr. David has two grown children. He's an avid swimmer and supports local groups and organizations in the South Bergen community. Additionally, he's a member of the Association of New Jersey Chiropractors.
EXPLORE OUR SERVICES »

Contact us today to book Dr. David's next appointment.

Dr. David Foster | (201) 933-3040