Meet Dr. Antonio Monterosso, PT, DPT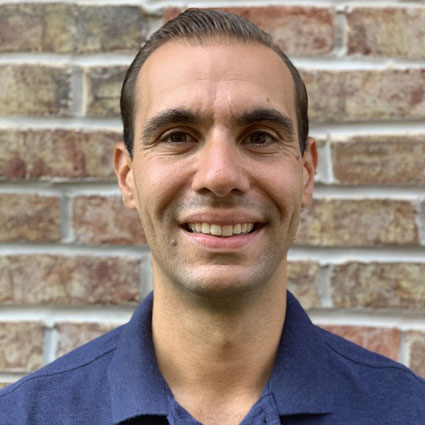 Antonio was born and raised in New Jersey. He graduated from Seton Hall University with a Bachelors degree in Biology, which then led him to receive his Doctorate in Physical Therapy (DPT) from the school of Health and Science at Seton Hall University in 2009. Since then, his interest in orthopedic care continued to grow immensely.
Dr. Antonio continues to supplement his education with MAPS (Maitland-Australian Physiotherapy Seminars) and other continuing education courses. He makes every attempt to utilize current evidence-based practice and the most efficient therapeutic techniques to help improve his patient's quality of life.
In his spare time, Antonio enjoys spending time with his wife and two daughters, traveling the world and play recreational soccer. He is also fluent in Italian.
Contact us today to book Dr. Antonio's next appointment.

Dr. Antonio Monterosso | (201) 933-3040