Meet our Rutherford Acupuncturist
Dr. Matthew Fellner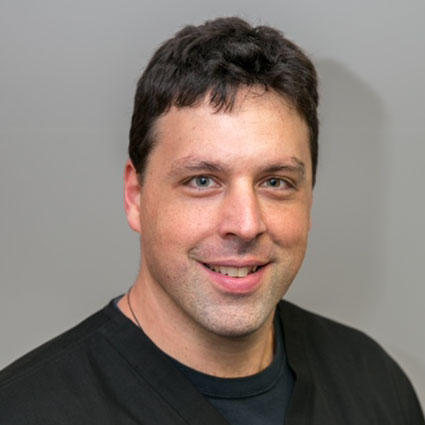 Dr. Matt is a licensed acupuncturist and herbalist with over 15 years experience in the field of Chinese Medicine and alternative health. He graduated from Boston University with a B.A. in Sociology. In 1998 he began training in traditional Ba Gua Zhang Kung Fu with Shifu Ahles in Bergenfield, NJ. There he started learning about traditional Chinese herbology and eventually began teaching Kung Fu, Ch'i Kung, and meditation classes, which he still does regularly, and passionately. In fact, he is recognized as an 8th generation official lineage disciple of the founder of the system (with the tattoo to prove it).
In 2002, he enrolled in Pacific College of Oriental Medicine, earning his masters degree in Traditional Oriental Medicine. And in December 2016 he completed the DACM program through Pacific College of Oriental Medicine earning the title of Doctor of Acupuncture & Chinese Medicine. He is currently the chair of the Acupuncture department and a clinical supervisor & instructor at the Eastern School of Acupuncture & Traditional Medicine.
Dr. Matt loves educating the public and new patients about this incredible medicine and how it can help them achieve complete health and wellness in all aspects of their lives.
Outside the Office
Dr. Matt is a true believer in the principles of nature and aligning the mind/body with those principles. When he's not sticking needles in people, Dr. Matt loves spending time in the woods, reading Kurt Vonnegut, and wondering why he tortures himself rooting for the Islanders, Mets & Jets.

Dr. Matthew Fellner | (201) 933-3040